Street Signs Series
MEN AT WORK / WOMEN AT WORK at Tasami Lab (part of 21,39 Jeddah Arts 2016)
Based on an old tweet from 2012:
تختلط بالرجال لتشحت أمام المسجد حلال.
تختلط بالرجال لتعمل في السوپر ماركت حرام.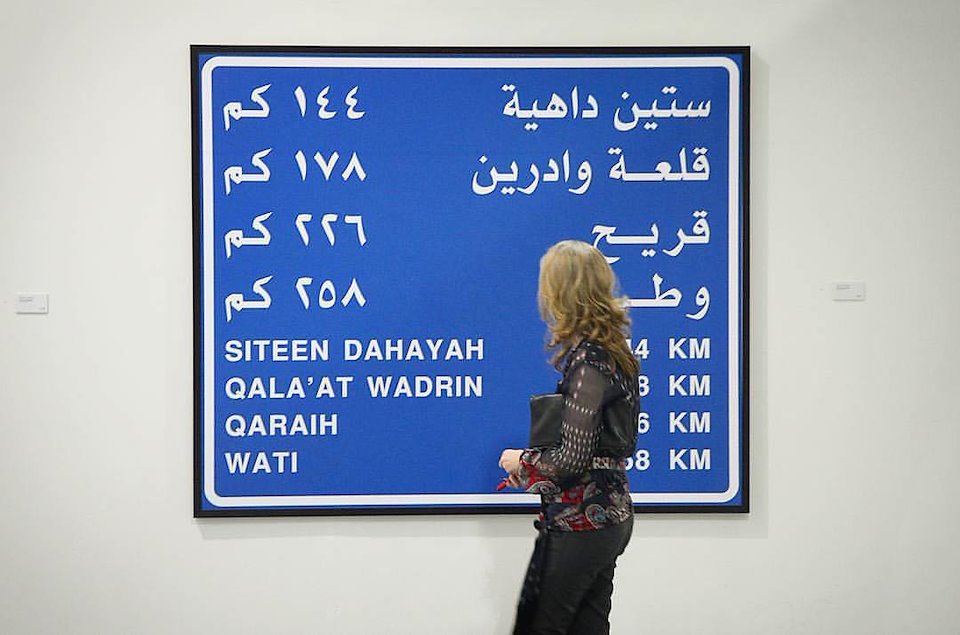 So Where Are You Going? at The Ritz-Carlton (organized by The Bahrain Arts Society & Al Riwaq Art Space)
Photo courtesy of Akbar Hussein
Riyadh The Rich City as a city intervention on the streets of Riyadh
Photo courtesy of Noura Alshareef
Street Signs Series
In this series, everyday signs seen on the streets of Saudi Arabia are redesigned with social commentary and cultural references.
The series currently contains 6 works.